Carla Cruz, Helena Reckitt and Karolina Majewska-Guede, on behalf of the And Others Network, will hold a workshop at the Lost and Found Symposium, Lisbon, Portugal, 6th and 7th December 2023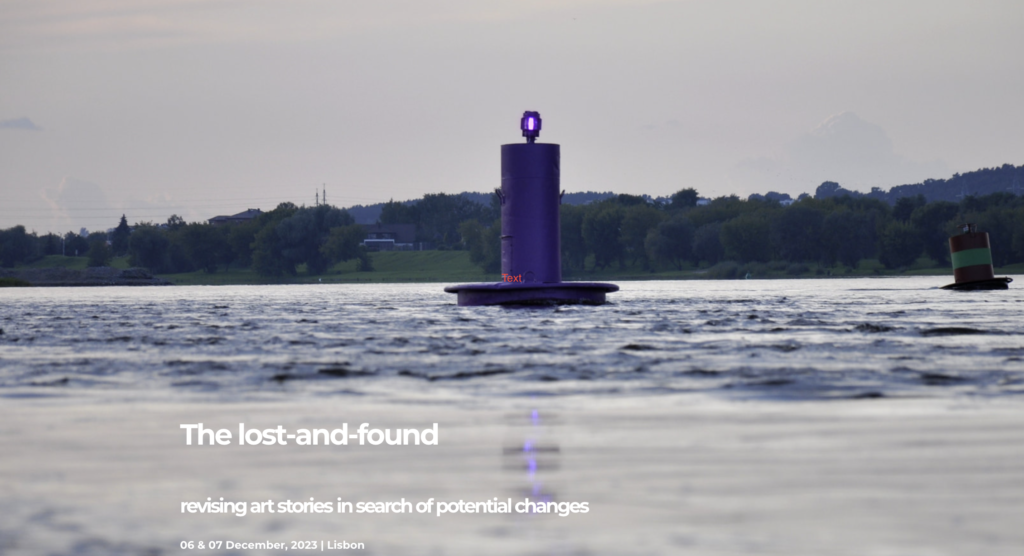 This is the first of a three-part workshop (Lisbon, Warsaw, Riga) that focus on a series of exercises in historicizing collective artistic work. The Lisbon workshop focuses on recognizing and transforming visual patterns and we will work with a selection of existing images of artistic collectives, analyze them together with the participants and develop new possibilities and performative paths of collective visibility.
The workshop will invite participants to talk, write, draw, perform and think together, as a way of creating a dossier of experiences which will help us understand the wide range of exclusions, omissions and othering involved in historization of collaborative and collective work. Our quest will be centred on exploring and inspiring others to think through the question: Can we imagine collective structures in art, which do not exclude, belittle or ignore affective and reproductive labour?